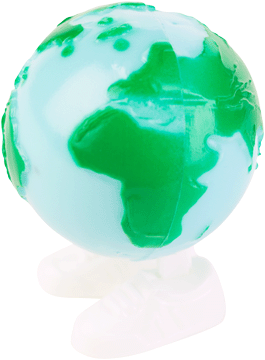 African Americans Ritually Return.......
Elmina Fort, Ghana, West Africa
EARTHQUAKES SHAKE BUBBLES, TOO!!

Okay. I have been accused of living in a bubble. Maybe it's true that I peer at life with a different perspective from some. Still, my view of reality is as valid as those that seem to influence thousands with nihilistic views of life, religion, and relationships. That is why I am finally going to ask a question that has been plaguing me for years. Ever since Katrina, I have suppressed this inquiring thought because I did not want to appear "naïve". But now that we have survived tsunamis, several destructive hurricanes, freezing blizzards, and many other unreported catastrophes, I find it urgent to ask; and hopefully someone will answer this question for me.

What has money got to do with helping people in a crisis? Yes, I said it! Why do we need money in a crisis? When people have suffered unpredictable calamities, and have lost all or most of everything they ever owned (including the lives of families and friends), what has money got to do with any of this?

I just don't get it! When many people are sending money to relief organizations (some groups with dubious connections with those in need), who is getting paid for services that ought to be as much a part of the contributing spirit as those sending cash? I just don't get it!

Realizing that it takes gas/oil to mobilize equipment, food, medical supplies, emergency workers, why aren't the gas/oil companies providing these needs for free? Who is getting all this money to provide services? Why aren't they contributing their resources for free?

What has money got to do with the human responsibility we have that enables impacted people to survive?

Sure, I send cash to those I trust will get the funds to the people, directly. But each time I write a check or give a cash offering, my spirit seems to be troubled by the fact that someone is getting "paid" to do what they ought to be doing, freely.

I am no economist, but I have raised plenty of money as a fundraiser to know that money is fleeting and often unaccountable during a crisis. While babies are in need of milk and diapers, who is dastardly enough to charge someone for the products?

As a child, I can recall when someone was in need, people pitched in with what they had and there was no thought of payback. Now, I hear folks talking about Haiti as a land of opportunity for construction workers, contractors, and profitable future loan payments.

Did we not learn anything from Katrina? The people of ninth ward are still waiting for the repairs to their 'forty acres and a mule'! Will the people of Haiti wake up one morning and find Walmart, Exxon, and McDonald's have replaced them and their population has been gentrified?

By the way, where are the Haitian elite? I know that everyone Black in Haiti is not poor! There has always been a "petite elite" who was instrumental in ousting several leaders that they did not find palatable or profitable. Where are they now? Did they get into their private jets and "roll out"? Are they housing as many with comfort in their villas as the many White residents I see on television? Were they also impacted and destroyed? All of them

And while I am venting my spleen, let me add one more question? With all of the aid coming from around the world from countries near and far, where are the contributions from African nations? Yes, I said it!!! I spent two nights looking all over the Internet to find out what the African Union and member nations were doing to assist their descendants. Yes, Haiti is replenished with families whose ancestral roots go back to many African nations. Yet, I have not seen any nation actively participate or contribute to the present efforts that have been primarily led by every continent except Africa!

So far, I have read two official letters of condolence and 'empathy' from leaders (I dare not say their names; it might rupture my bubble…). Is that all Africa can do? I have been talking for a long time about the need for "reciprocal action" between the African continent and the Diaspora. When it is Africa's turn to give, does the Motherland treat its Diasporans like un-favored step-children?

With all of the churches and mosques surrounding the African continent, it is my prayer that this Sunday the preachers will revisit two stories in the Holy Bible (I am certain there is an equivalent in the Holy Qu'ran). One, is the story of the "Good Samaritan (Luke 10:30-37)". The other is the "Widow's Mite (Mark 12:38-44, Luke 20:45-47, 21:1-4)". Even the offer of "kenkey" or "foufou" to Haiti right now would show that Mother Africa does indeed care beyond its own self-centeredness!

Flash! I just heard that Beyonce and Jay-Z earned a great sum of money this past year. I tried to find any news that indicated their financial contributions to this latest catastrophe. I still hope news will come soon of their collaborations with Wyclif and others who have assisted in selling the dream to the global poor of making it big via "hip-hop".

Enough! I think my bubble is beginning to steam up…and I really don't think anyone wants it to burst and let me out! It wouldn't be pretty!!
Create an announcement
"Experiential Learning Is Everlasting"
Course Description Here...
"Black Family Church" Classes @Sanctuary Christian Arts Center

Classes in Session
"Each One Teach One"
Dr. Cain Hope Felder, Howard University School of Divinity
"Each One Teach One"
Black History Month Celebration, Biblical Institute for Social Change
"Each One Teach One"
Dr. C.R. Gibbs, District of Columbia Historian
"Each One Reach One"
Nana Kwabena Brown, Temple of Nyame
HERITAGE AFRICA: A FILM WORTHY OF STUDY by KWAH ANSAH (stay tuned!)



Music by Andreas Wollenweider, BROTHERSHIP